Corning Museum of Glass holds a very special place in my heart. As someone who grew up in upstate New York, I was very lucky to be so close to a museum with such rich glass history.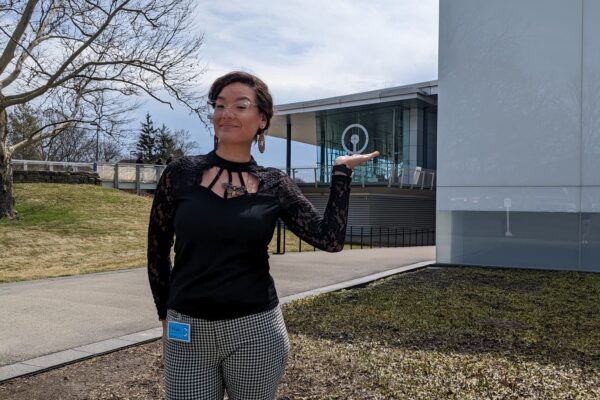 I was invited to the museum to make some of my work and collaborate with fellow Blown Away artist, John Sharvin and had an absolute blast meeting fans and working with the incredibly talented glassblowers at the amphitheater. It was my first time reuniting with the Corning team who helped me in my finale on Season 3, and I only have very positive things to say about their team.
Check out this interview I did with Jonathan Heath before heading out to Corning Museum of Glass:
Is this your first time at The Corning Museum of Glass and what expectations do you have?
I grew up in upstate NY in a small town called Carthage. After high school, I attended Alfred University and after finding glass there, my summer intensive glass class went to The Corning Museum of Glass for a field trip. That was my first and only time going to the Museum. We went to watch glass legend Dante Marioni do a live demonstration and drove there in a white-out blizzard. Luckily, we made it there just fine with a big group of very happy glassblowers.

I am incredibly excited to return for the first time in over a decade. It will be very fun for me to compare this visit with my previous one and to reminisce on how far I have come. I expect to see some familiar faces and to make some new friends as well. I intend to visit the Rakow Library because it was one of my favorite parts of CMoG. Mostly I'm hoping to connect with some Blown Away fans and that everyone enjoys watching the pieces that I make!"
What do you hope to share with our visitors during your visit?
During my visit, I will be sculpting some floral pieces that I have been working on over the past year. John Sharvin and I have also been planning a collaborative demonstration which is a mashup of our interests and sculpting styles. The two of us have had a few opportunities to demonstrate together since the show, so I'm sure it will be a lot of fun. Besides that, I am an open book! I love to answer questions and share parts of my life with anyone who is curious. Meeting viewers of Blown Away has been the most rewarding experience since the premiere. Tell me all the things, ask me all the questions! I am 100% here for it."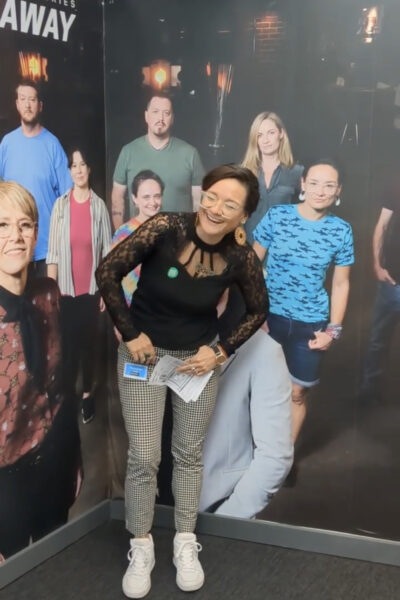 How has being on Blown Away impacted your career?
As an artist, it's so important that my work has deep ties to me and my story. I think about everything I create as giving a little part of me to the world. First and foremost, Blown Away has given me the opportunity to expand my network. This kind of exposure has linked me with so many people, near and far. It gives me a little comfort knowing that I have already shared so much of myself with anyone who has seen the show. Lots of people have told me that they feel like they already know me, and I believe that alone has opened the door to many new opportunities. Sharing my story has introduced me to communities beyond the art world. Since glass is such a big part of my life, I am able to take it along with me and create new connections between these communities. I think that's pretty incredible."
And finally, how have you spent the last year following the release of Blown AwaySeason 3?
The best way I can describe the last year is that it has been a marathon. Every time I reach the finish line to one goal, the next challenge is waiting for me on the other side (now that I think about it, it's been similar to competing on Blown Away in that sense).

For the most part, I am a one (wo)man show. Every message/email, every piece of glass, and every package has been made possible through my fingertips. There has not been a single dull moment. I've ventured to glassblowing studios and galleries across the United States that I previously never knew existed, doing demonstrations, exhibitions, and viewing artwork by other artists. I have participated in artist residencies where I was able to experiment with new ideas and was honored to co-teach a class at Pilchuck Glass School last summer.

I'm most proud about finally creating several large-scale works that I have dreamt about for many years. This last year, I have given myself permission to lean into the unknown and live the life that I never knew I could have."
Special Thanks to Corning Museum of Glass and Corning Shops for hosting me.
Interviewed by: Jon Heath. He is the Marketing Coordinator & Content Specialist at The Corning Museum of Glass. He has worked at the Museum since 2015.