Set to premiere on July 22nd on Netflix, "Blown Away" Season 3 is here.
Blown Away is back for Season 3 with some of the glass world's heaviest hitters, all competing for the title, Best In Glass. Ten glass artists have come to North America's largest hot shop to push themselves to their creative limits. In each episode, the glassblowers must impress the Evaluators or risk being eliminated. At stake is a life changing prize that will send their careers to new heights. Blown Away is hosted by Nick Uhas, with Resident Evaluator and Glass Master Katherine Gray.
Blown Away featuring glass artist, MiNHi England
Perhaps you've heard of the show, possibly not, but as a glassblower working in the field for over ten years, I personally have always been a fan. I find the fast pace of the challenges to be quite binge worthy. As I watched both seasons 1 & 2, you would find me with my eyes glued to the television, watching the entire season in one sitting. I would scream, I would laugh, and I would most certainly judge along with the evaluators.
So here we are, season 3 is here. And guess what?? I'M a contestant! To be honest, I never thought I would have the bravery to put myself in the position of being viewed and judged by any/all Netflix subscribers as they munched on their midnight snacks and potentially laughed at my expense. For a majority of my life, I never wanted to be the center of attention. So why then, would I decide to participate in such a competition?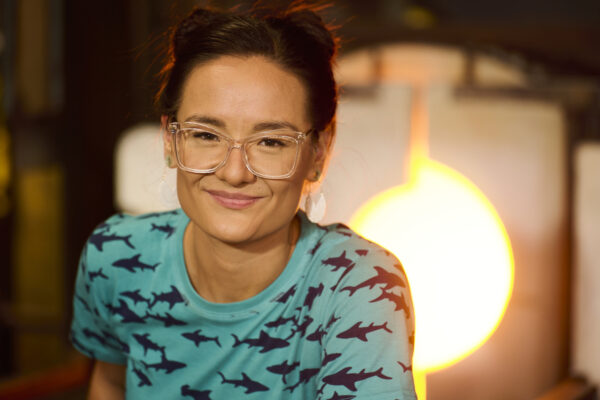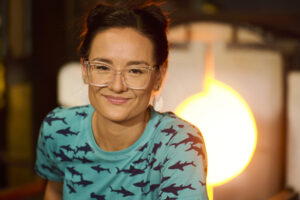 I'll tell you one thing, it wasn't easy… and I certainly walked away from that experience having learned a whole hell of a lot.
I learned about myself, where my fears lie, what my body is able to withstand, and most importantly — what I'm capable of: not only artistically, but mentally & emotionally.